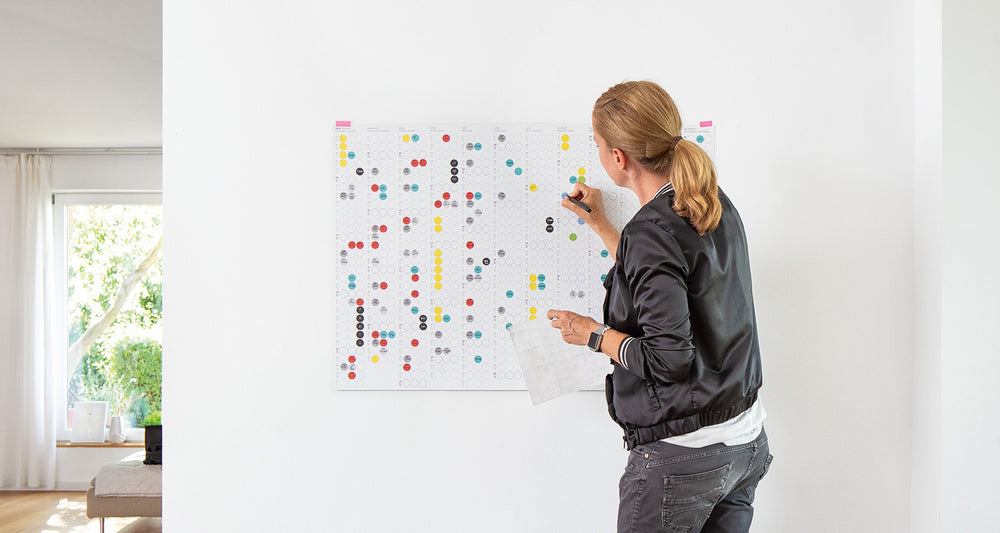 Plan with points.
Planning can be so easy! We help you to get clarity in your head, to be more organized and to have all your appointments clearly in front of you. Our calendars are a flexible tool that you can use according to your needs. They look great, are fun and as individual as you are!
And it's that easy: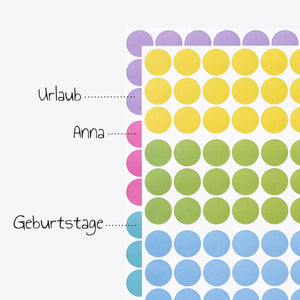 Step 1
Simply assign colors: e.g. people, areas, birthdays or holidays...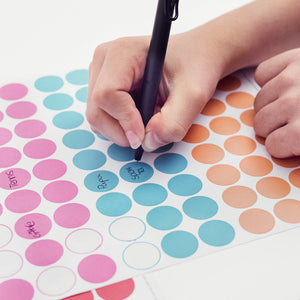 Step 2
... then label the sticky dots accordingly with a pen ...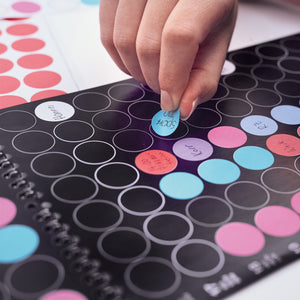 Step 3
... and stick it on. If an appointment is postponed, the dots can also be removed again.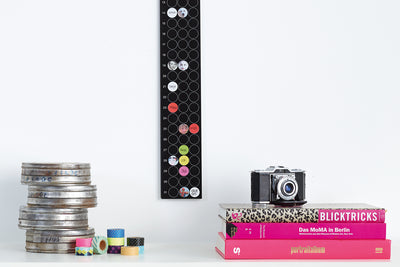 dots for your photos
Make it even more personal: In the set of our bday and week planners you will find a white, printable sheet of adhesive dots - the print. You can simply fill it with your photos using our template in Word and InDesign and then print it. And if you want that for your other planners too, you can also order it under dots.