Input for stickng
Here you will find various downloads for filling your print dots, but also other ideas for the DIY sets and for sticking leftovers ...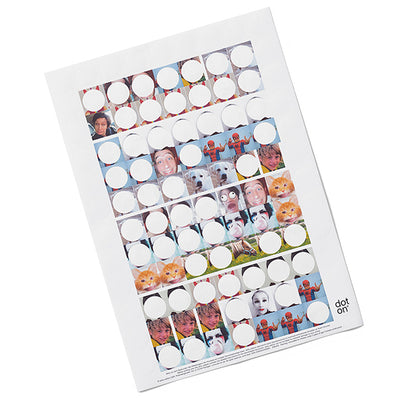 print template
Our print sheet can be filled with your own photos, illustrations and more. Simply download the template and then edit it in Word or InDesign. In the template itself you will find a detailed description of which settings, image sizes and how you have to choose the crop. Download, fill and be happy. Content: Templates in Microsoft Word and InDesign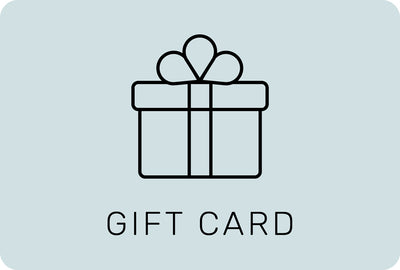 Voucher as PDF
Simply download the PDF here and then print out your favorite page. Enter the gift code and give someone you love a nice treat. Voila!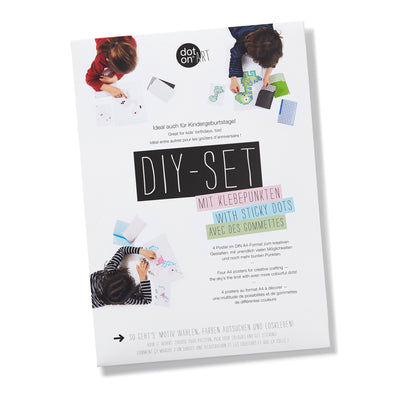 TEMPLATE REFILL
Our DIY set for children already contains some templates for motifs that you can stick on with the paints and posters. Here we have more ideas for sticky pictures for children. Simply download the template, print it out, select the template and then stick! If you run out of posters or sticky dots, you can also order them individually... Download, print out and stick. Content: Template as PDF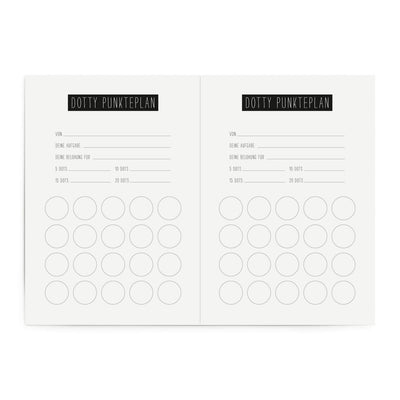 reward points
Earn big points: Our printable reward cards increase motivation, willingness to learn and self-esteem. And this is so important for children! Appreciation works wonders: Agree on goals, set tasks and then start collecting points! All of our planner dots are suitable for pasting! Content: Template as PDF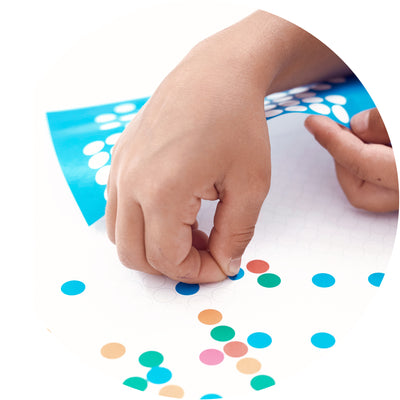 LEFTOVERS
Each motif and each DIY set always leaves points. We have come up with a nice way to use leftover dots: simply print out the PDF on nice paper and stick your remaining dots on it. And if you need any specific colors, you can also order them individually... Download, print out and stick them on. Content: Template as PDF