Sticking is nice!
dot on art combines individuality with creative craft fun. By applying the dots to a poster with a dot grid, each round image pixel can be glued together to form a special DIY motif. dot on art is a creative and calming pastime and is just the thing for everyone who is looking for a special gift idea or wants to discover the new DIY trend of gluing.
We also attach great importance to high quality and have all of our products manufactured in and around Stuttgart. We assemble ourselves and send our lovingly packed packages with climate-neutral shipping.
It's that easy: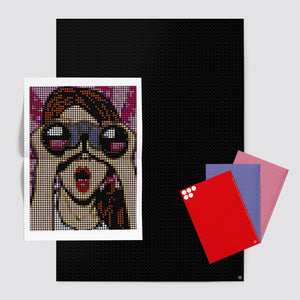 Everything included!
The set includes a poster with a pre-printed dot grid, a template and the appropriate adhesive dots.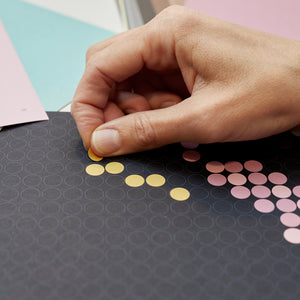 Relaxing
Sticking is a lot of fun, guaranteed to be successful even without previous knowledge and works a bit like a jigsaw puzzle.
Point to beautiful!
When the picture is finished you can frame it or just hang it on the wall with washi tape.