All we have to decide is what to do
with the time that is given us.
(J. R. R. Tolkien)


The good times are coming soon! If I've achieved that, then I'll do it. If I get the job, this apartment, the place at university, then I'll be happy... That's a dilemma! With our lifetime planner dot on life, we would like to encourage you to break out of these thoughts. Because we should not put things off for too long, but make our dreams come true.
You dare. go for it Do what you always wanted to do. Love. Laugh. Live. Life is too short for someday! 
dot on life helps you not to lose sight of the essentials and would like to encourage you to lead a mindful life. And now.
This is how the life planner works: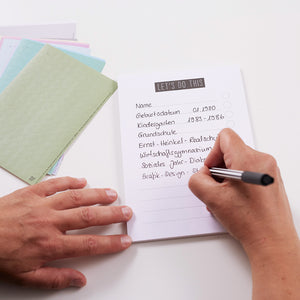 STEP 1
Take a little time and reflect on what you have experienced so far. It's best to take a few notes as well. Then let's get started with our moment calculator: Enter your date of birth and choose whether you want to stick in calendar or life years.
Step 2
Now you type your data into the instant calculator: births, weddings, holidays, school days, travel, winning the lottery, but also crises, deaths and separations. Just your whole life so far - with all ups and downs.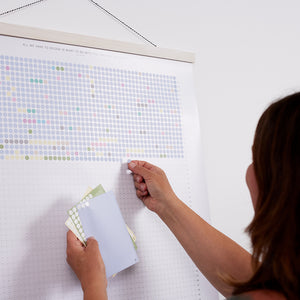 Step 3
Ready? When you have determined everything important, you can order your planner with your colors and stick it on according to your list - and future dates can also be recalculated again and again. All this is your sticking!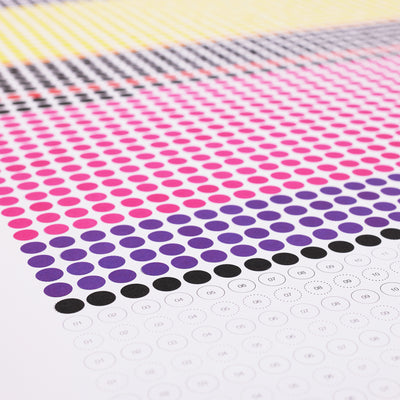 For a more mindful life
On average, we can look forward to a life expectancy of around 80 years. But no matter how long a life lasts, what matters is what we make of it. With our life planner dot on life we want to make all these moments in life visible and motivate you to use your time. Tip: Your lifetime calendar is also a great gift idea for births, birthdays, weddings or other highlights in life.