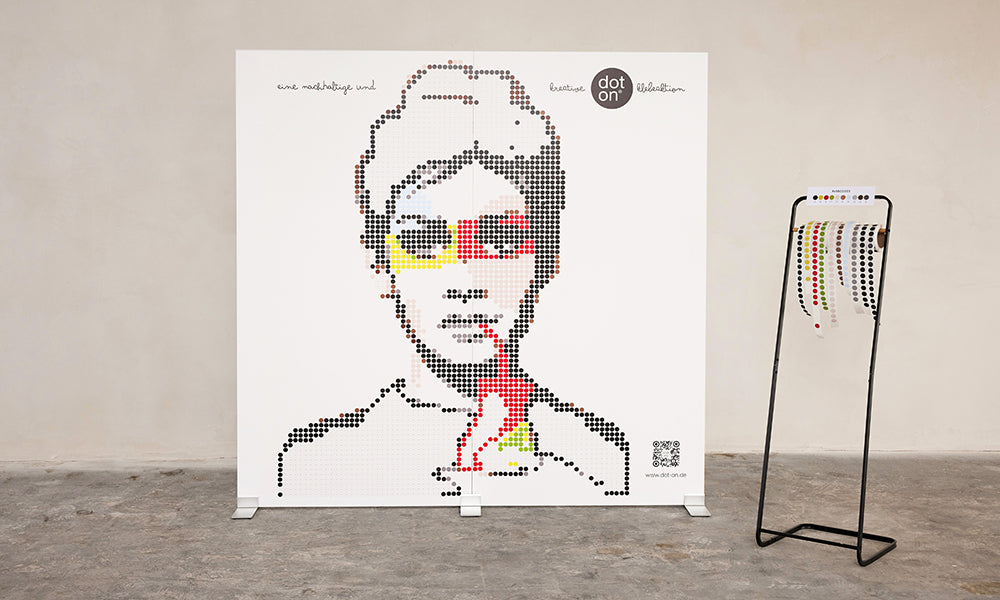 BIG PIXEL
Our sticky dots are a very special tool that turns everyone into an artist! With our dots you can now also print on large, sustainable cardboard walls Creating imaginative ideas is child's play: imaginative design, fantastic pasting, Stick it on fabulously and stick it around with confetti fun.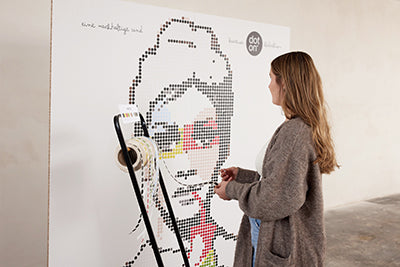 THAT'S THE POINT:
Individuality: Any personal motif is possible
Sustainability: Recycled paper stickers on cardboard walls
Team building: DIT – creating something beautiful together
Aesthetics: Artwork in a cool pixel look
Creativity: Create imaginative things with dots
Persistence: Finished work of art as a reminder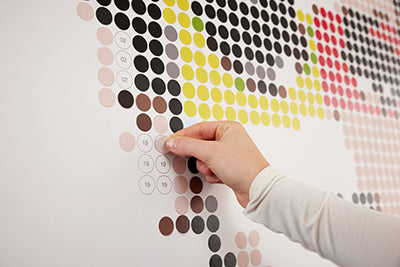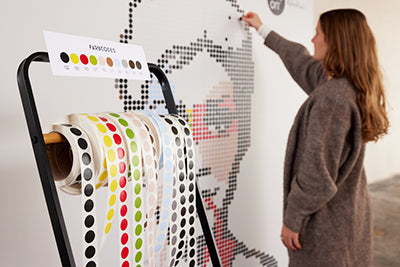 ALL INCLUSIVE
Advice and choice of motif
dots any desired motif and individual artwork
XXL wall made of sustainable honeycomb cardboard
Display with coloured sticky dots made of recycled sticky paper
Sturdy metal feet for easy erection of the walls
Colour code instructions for the individual motif
Set-up and personal support are also possible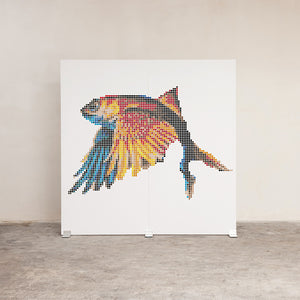 BE AN ARTIST
Stick any desired motif together according to the stick-by-numbers principle: for a work of art with a trendy pixel look. This is how easy it is to stick wonderfully colourful works of art in XXL format.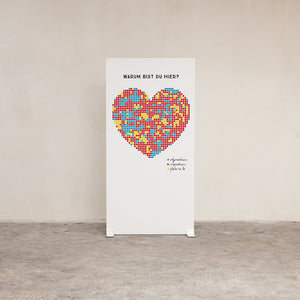 GET FEEDBACK
Why not get the answers from visitors, customers and employees in a visually appealing and pleasant way? Each colour represents an example answer pasted into an outline.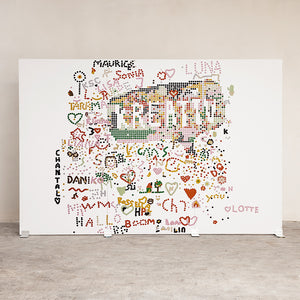 STAY CREATIVE
Pure sticking fun - with a white canvas that can be freely pasted over with lots of ideas and creativity. Create imaginative things together with colorful confetti stickers.